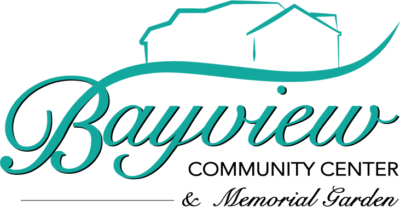 Bayview Community Center Policy
November 20, 2020
November 15, marked Governor Little's Idaho Rebounds plan back to stage 2, The stage requires that no groups over 10 meet at any given time indoors. The Bayview Community Center Board of Directors is following this directive with the policy outlined below, which will remain in effect until the State changes the rebound plans:
All individuals entering the Center over the age of 9, are strongly requested to wear a mask, unless there are medical reasons that masks would be a health risk. Some masks will be available for use upon entering the Center on the table in the entrance hall. If you are against wearing a mask, we ask that you do not enter the Center.
Gatherings are limited to 10 people in the main hall and lower room.
All individuals entering the center are asked to keep a social distance from each other of no less than 6 feet.
The kitchen is off limits for the preparation of food.
You are required to remove all of your refuse upon leaving the building. "Pack it in, Pack it out!"
The Bible Church has provided hand sanitizer, hand soap, hand towels and trash cans in no-touch dispensers. Wash your hands.
Any group using the Center must sanitize any touched surfaces including tables, doorknobs, and sink & toilet hardware after each use.
EACH PERSON ENTERING THE CENTER ENTERS AT THEIR OWN RISK.
It is each person's responsibility to keep yourself and our community safe. So please be sure you are not entering the Center if you have the sniffles, cough, or are not feeling well.