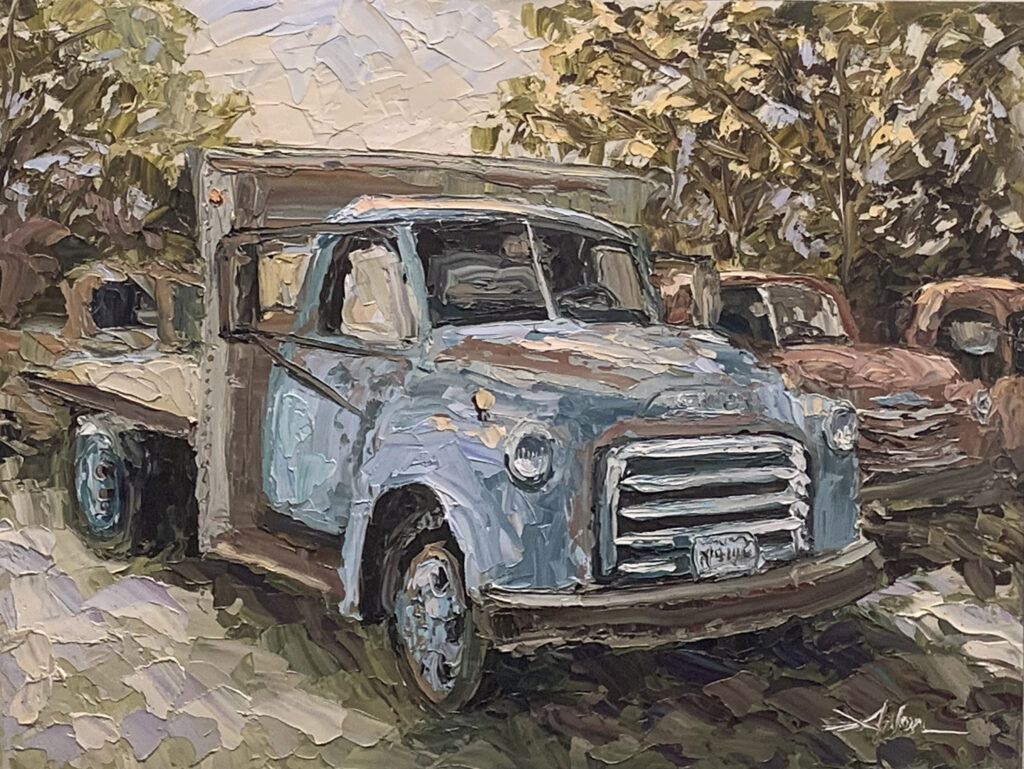 Arlon Rosenoff is displaying his artwork at the Bayview Community Center during the months of April and May 2023. Our community is fortunate to have this very talented, nationally known artist featured in the gallery at the Center, and even more fortunate that Mr. Rosenoff is giving a reception and bringing in more of his paintings on Sunday, April 16th from 1-3pm.
This is your perfect opportunity to pick up a collectable piece of artwork to fill that blank wall. There is special reduced pricing on all original oil paintings purchased during the show.
If you are unable to make it to the art show, be sure to scan the QR code on the poster to take you directly to Arlon's private web page created just for the Bayview Community Center Art Exhibit. Collectors worldwide are able to purchase from this sight and benefit the Center.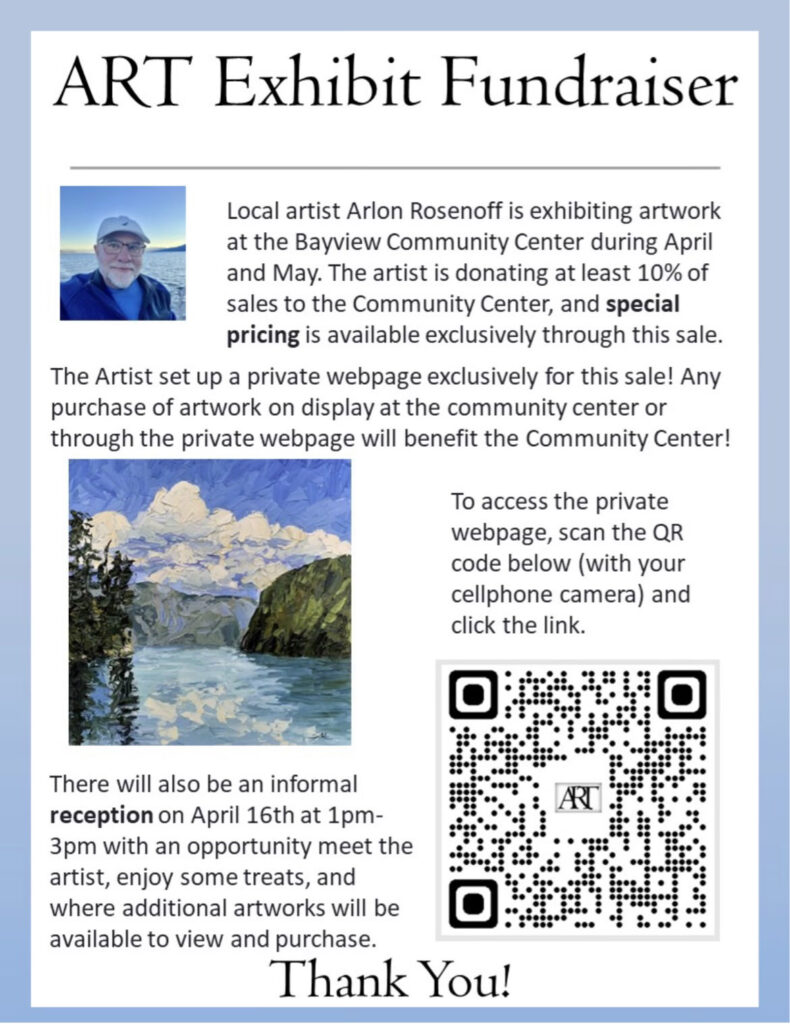 If you are only interested in a nice Sunday afternoon surrounded by beautiful art and friendly people, be sure to stop in. We would love to see you!