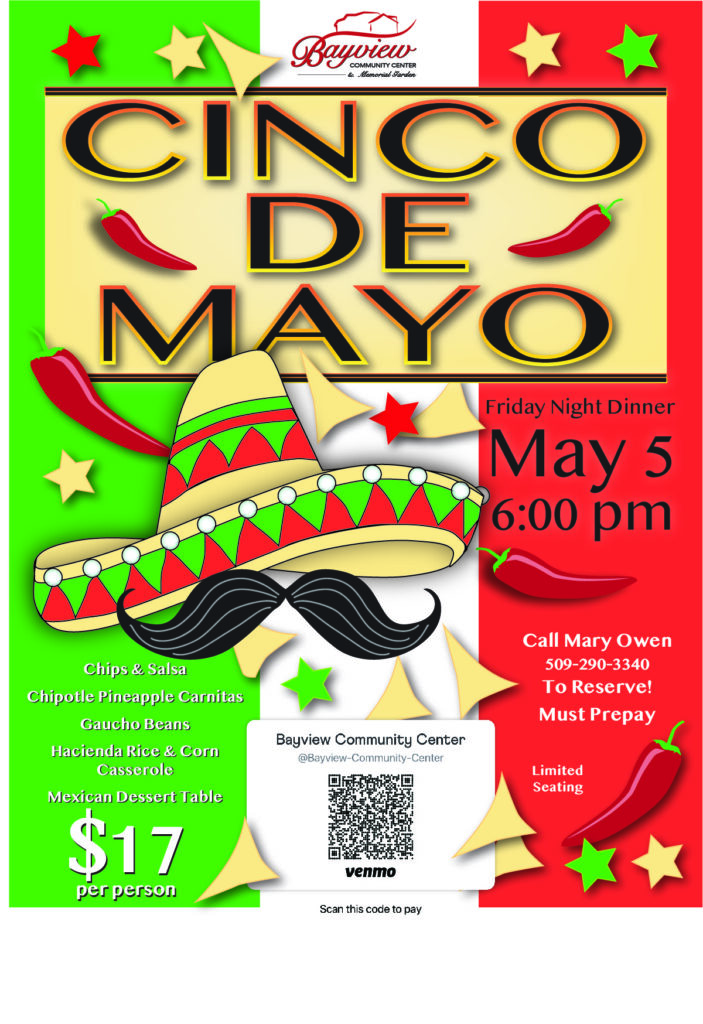 The Center is having a very special Friday Date Night Dinner to end the season
Come join us for the last Date Night Dinner scheduled for the cold weather season.
Chef Mary Owen is not holding back with this Fiesta Dinner menu. There will be mucho tasty selections flavored for the occasion. Nobody goes away hungry when Mary's cooking'!
There will be lots of friendly people ready to kick off the warmer season. If you are new to the area and want to meet new people, this is a great opportunity for that, too.
This is a fundraiser for our Community Center. We operate entirely on the generosity of our donors.
Tickets must be pre-purchased and there is limited seating.
The Center is now accepting Venmo payments. Please scan the QR code in the poster to take you directly to the Bayview Community Center Venmo site. Call Mary Owen at 509-290-3340 to reserve your seat.