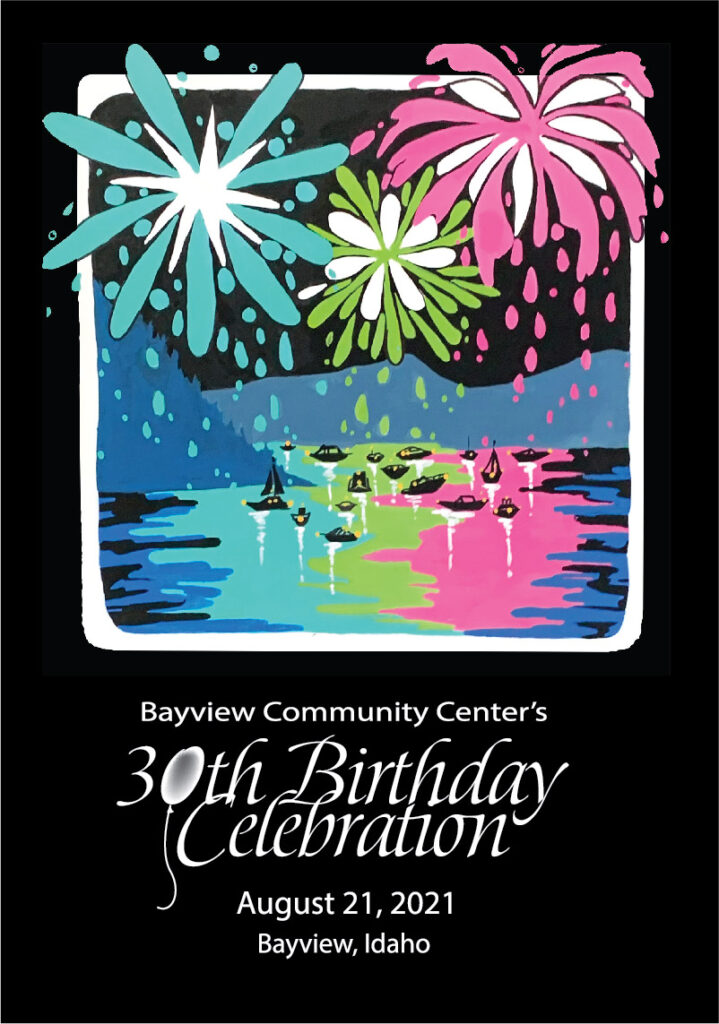 Join us for this historical moment, as we honor those who created the Bayview Community Center and Memorial Gardens, and thank those who help us continue to provide a place to gather, vote, worship, exercise, hold meetings, play, learn and celebrate.
We have invited special guests from the early days of the Center. Ron and Robin Bockstruck will share their experience in the beginning years of the Community Center. We hope to see many more old-timers show up, too!
There will be a timeline at the Celebration, lining out the progress of the Center for the past 30 years. Everyone is invited to bring their old and new photos from Center activities to tape to the timeline with their comments.
FREE Cake!
Center user groups will be featured at information booths. BABs Women's Group will be selling quilt raffle tickets. The Bayview Community Council will have an information table highlighting the things the Council has done for the community.
Ralph's will be selling delicious hot dogs and beverages. The Center will be serving free birthday cake.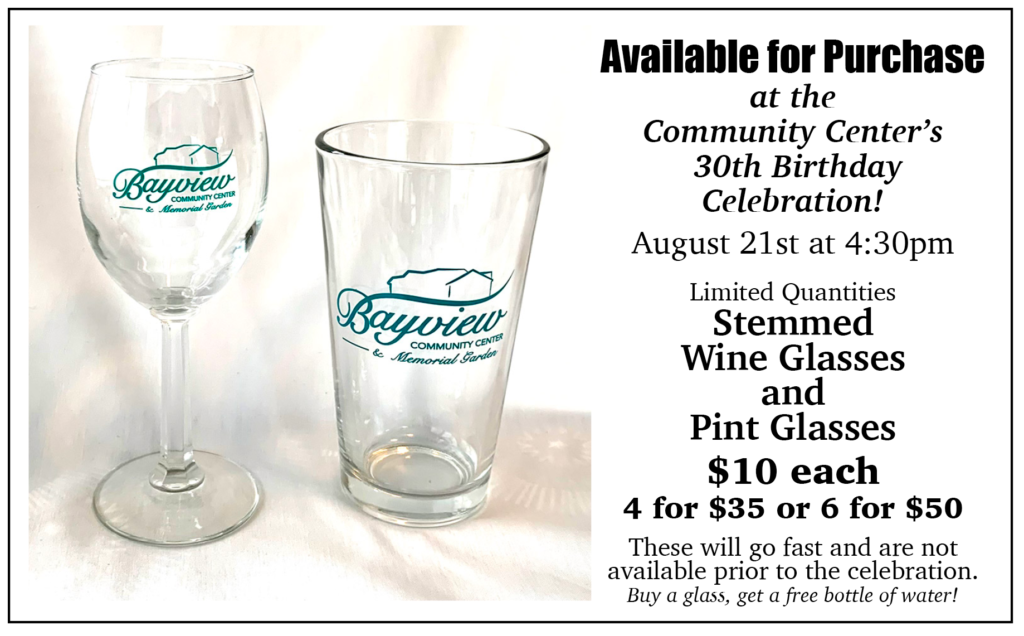 Commemorative Items For Sale
There will be collectables for sale at the celebration. In addition to the glassware listed above, we will have t-shirts imprinted with the Marilyn Holte painting that she kindly donated to be used to commemorate this event.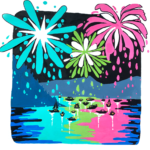 Gary MacDonald has graciously agreed to MC this event, which adds a special Bayview touch we will all appreciate.
Bring your own beer or wine, blanket/lawn chair, and show up for a couple of hours of good times at the Bayview Community Center.
Saturday, August 21st from 4:30 to 6:30 pm.