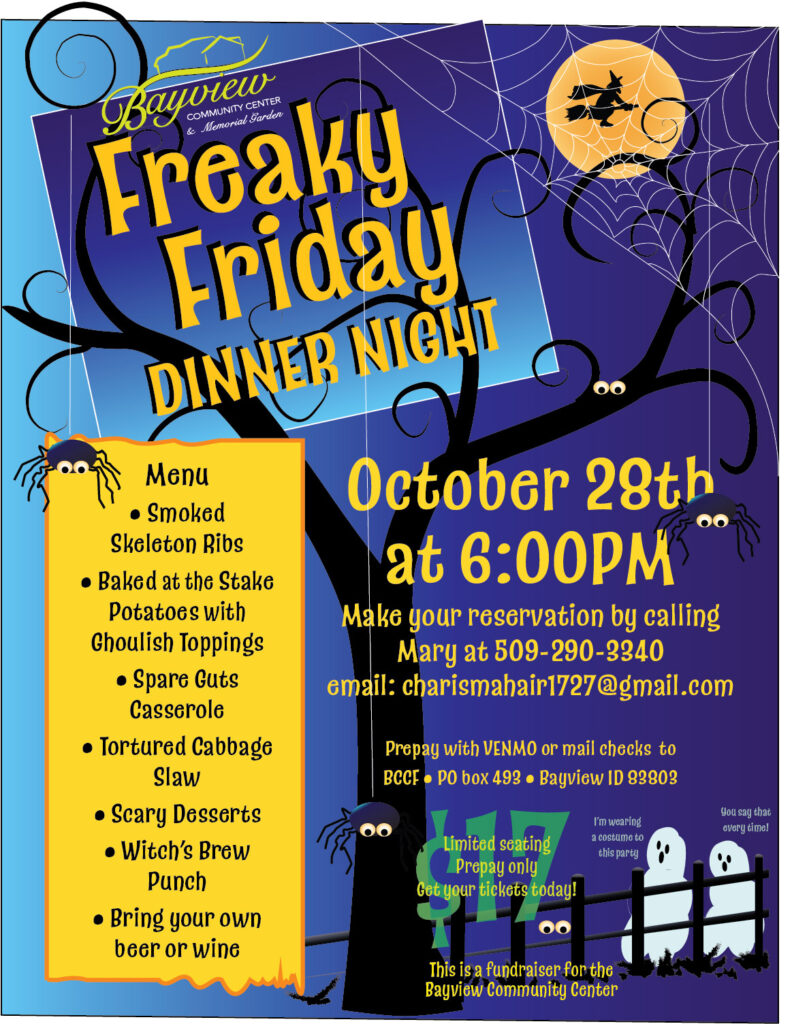 The folks at the Bayview Community Center are busy planning the next Date Night Dinner for October 2022. Anyone who has attended a previous Friday Night Date Night Dinner can attest to the delectable quality of the cuisine prepared for the night's meal. This one is no exception! From the smoked ribs, to the dangerously delightful desserts, this will be one to not miss!
The Center will be transformed with a Halloween themed ambiance and we hope everyone will add to the fun by wearing a costume, not required, but playfully recommended.
This is a fundraiser for the Community Center. We appreciate the support from our donors that allows us to maintain this venue.
Get your tickets early because it's only $17 per person and seating is limited. Tickets will not be sold at the door. Prepay and reserve your ticket by calling Mary Owen at 509-290-3340. Checks may be sent to PO Box 493, Bayview ID 83803.