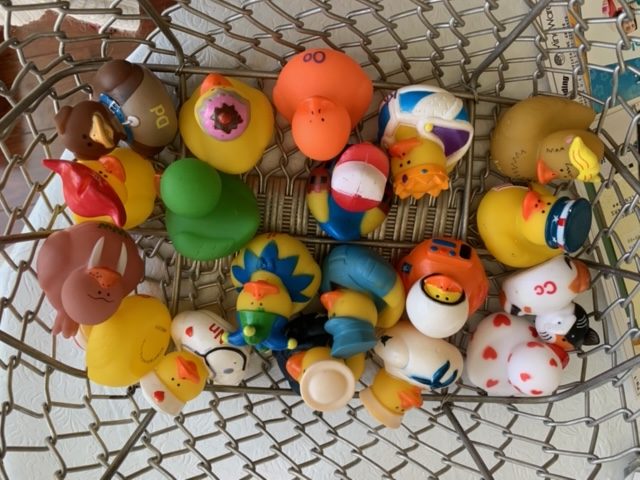 An impromptu Mother's Day Social Distancing Rubber Ducky Race brought $150 in donations to the Bayview Community Center on the afternoon of May 10, 2020.
Thirty colorful ducky characters found sponsors within hours of announcing the race. They were released at 4:00 PM sharp on Bayview Creek. Several spotters were staged along the creek to keep the duckies moving swiftly downstream.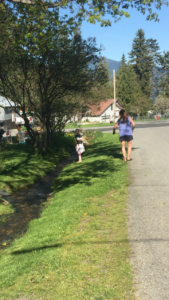 In a quick 13 minutes, the leaders of the pack came rushing downstream, and the winner was declared. Most of the other duckies made it to the finish line by the next morning, however, there were a few rogue duckies that took their time arriving.
As the water levels remain high, more races are expected to take place. In fact, the next race will be on Memorial Day Weekend. Stand by for the announcement and get ready to sponsor a ducky to benefit the Bayview Community Center.